Home > Corporate Message:Corporate Philosophy
Corporate Philosophy "PATH"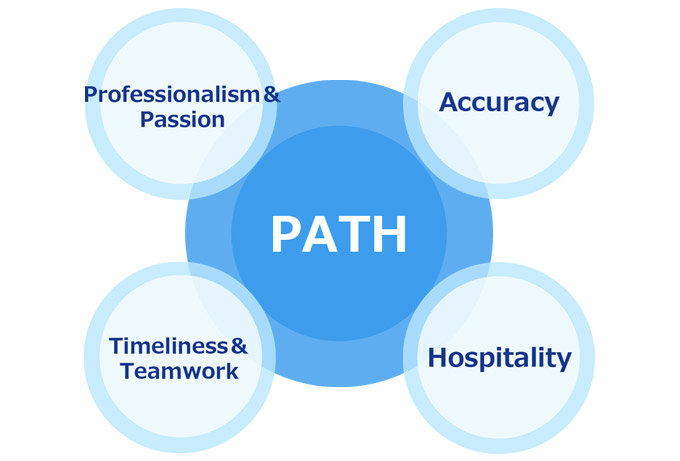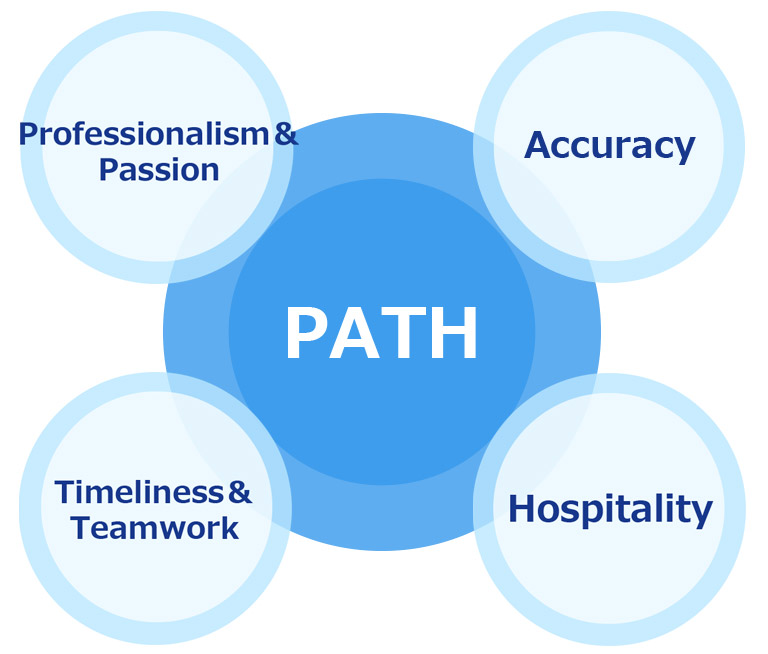 We turn customer's trust into motivity for every activity we perform, and put all efforts to providing safety and security to all of our customers by offering the highest quality services available.

1. We enduringly aim to secure the betterment of our service quality by offering our assistance services (PATH) to all of our customers around the world.
 ●With extensive knowledge and experience from our passionate staff(Professionalism & Passion)
 ●With precision(Accuracy)
 ●With prompt action and excellent teamwork (Timeliness & Teamwork)
 ●Be of our customer's advantage at all times(Hospitality)
2. We value our teamwork and responsibility in order to build a corporate culture that supports the cultivation of human resources rich in creativity.
3. We, as a member of the Tokio Marine & Nichido Group, make contribution to the development and growth of our Group.
4. We, as a good corporate citizen, carry out fair management and broadly contribute to the development of society.