Home > Job Description > Types of Assistance Services:Outbound Assistance: Service Description
Types of Assistance Services
Outbound Assistance: Service Description

Consolidate all calls and information to "Support Desk(INTAC)"
We are here to help 24/7 to respond to your requests. From medical cases involving unexpected injuries and sickness overseas while traveling or working abroad, baggage claims, liability claims, and to filing an insurance claim, INTAC is here to help you out with your inquiries. We are able to communicate in both Japanese and English.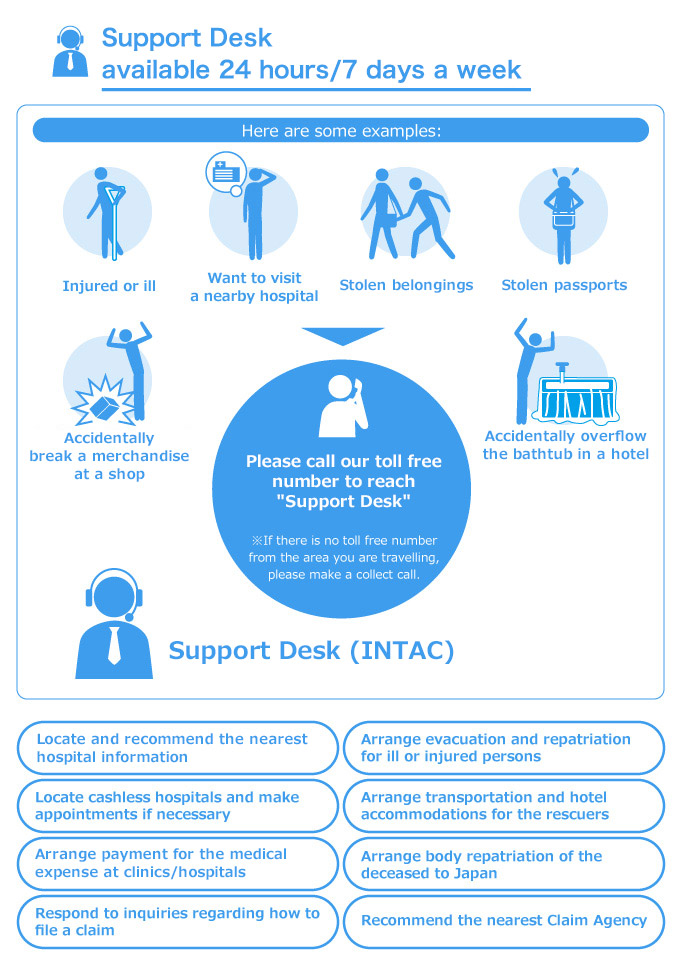 <Medical Assistance Service>
We provide assistance services through our partner assistance companies located worldwide.
Give you hospital information and arrange consultations
Negotiate direct payment of medical expense (cashless medical service) to the hospital
Arrange repatriation to Japan (Arrange Escort Doctor and Nurse, wheelchair assistance, etc.)
Body repatriation of the deceased person